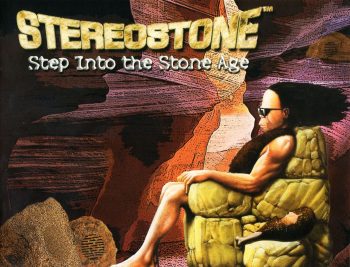 The Finest Outdoor Speakers Available….. Period.
If you know StereoStone, you know quality. But quality sound should be heard, not seen. Enter SoundStealth Technology. No speaker holes. Great sound. Proudly made in the USA.
Currently powered by the finest systems in major theme parks, fine restaurants and hotels around the world. Why not add it to yours?
FREE SHIPPING by UPS Ground on all rock speakers and accessories to anywhere in the Continental U.S.! Get your order in to us before 11 am PDT, and it will ship the same day. Otherwise, will ship the next business day.

NEWS: StereoStone Outdoor Rock Speakers installed at Universal's Harry Potter Exhibit!

NOTE: We are an authorized dealer for StereoStone products. Don't be fooled by those advertising lower prices. Because they are not authorized dealers, the factory WILL NOT honor the lifetime warranty.

Due to factory restrictions, we cannot ship rock speakers outside the U.S. We CAN ship to a US freight forwarder or a friend in the US who can forward them to you.
CANADIAN CUSTOMERS: We cannot ship to Canada due to a contractual agreement with the Canadian distributor.

WE WILL BEAT ANYONE'S PRICE FOR STEREOSTONE PRODUCTS
Call the number below for details.

Questions? Call us:
541.249.7217
8am to 5pm Pacific Time.

A knowledgable salesperson will help you pick out the right rocks for your environment, with no "Hard Sell".

CALL FOR DISCOUNTS
Music In A Rock
StereoStone Inc. manufacturers high quality, outdoor rock and planter speakers. Used in DisneyWorld, Universal Studios, zoos, fine restaurants, hotels and theme parks around the world, these rocks look just like the real thing, and produce the sound quality you would expect from a high-end speaker. Just because you hear it, doesn't mean you have to see it. That's why our SoundStealth Series is virtually indistinguishable from a real rock! From our planter speakers to our top of the line Da Vinci Cinema Rock, you'll find what you need to fill your outdoor environment with beautiful sounds.
Listen to StereoStone Rock Speakers at Universal Studios – DisneyWorld – Harry Potter Exhibit – Major Theme Parks – Fine Hotels and Restaurants around the world.
Don't be fooled by other inferior products on the market today. Most of them are made in China. We're proud to say our products are Made In The USA to the highest standards. Standards so high we back them with a lifetime warranty. You won't be replacing these speakers every season. Don't be left without your outdoor music this summer. Power your outdoors with StereoStone rock speakers. Visit our HelpDesk if you have any questions, or call us: 541.249.7217 8am to 5pm Pacific Daylight Time.
Don't have time to browse online? Download our full color catalog.
Available in PDF format. (Adobe Acrobat required. Download for free here.)
Download catalog in PDF format – 2.7mb