Is it hot in here? It could just be your HDTV.  We post hot TV deals all the time, but in this case, that phrase may apply a bit too literally.
Sony just made the announcement that a few of its BRAVIA LCD HDTVs could be a fire hazard. According to the company, several models had some components that may have been damaged in shipping. As a result, they could overheat and possibly even ignite inside the TV. Yeah, that's probably not something that you want to happen inside your living room or home theater.
The questionable models are all 40-inch BRAVIA LCD HDTVs. Here are the models affected, per Sony: KDL-40V3000, KDL-40VL130, KDL-40W3000, KDL-40WL135, KDL-40XBR4, and KDL-40XBR5. If you have one of these models, please visit Sony's Update My TV website (or call 888-868-7389) to schedule a free technician visit. If the tech finds something wrong with your HDTV, it will be repaired at no charge.
Sony says that the reports have come through Japan, and are rare. Also, as far as we know, the HDTVs have yet to cause any damages to people or property. That said, if you notice something out of the ordinary, such as weird noises, smells or smoking, turn the TV off immediately and unplug the cord. The company says that they've confirmed that the symptoms do not occur when the TV is off. Still, if you witness any of those symptoms, give Sony a call.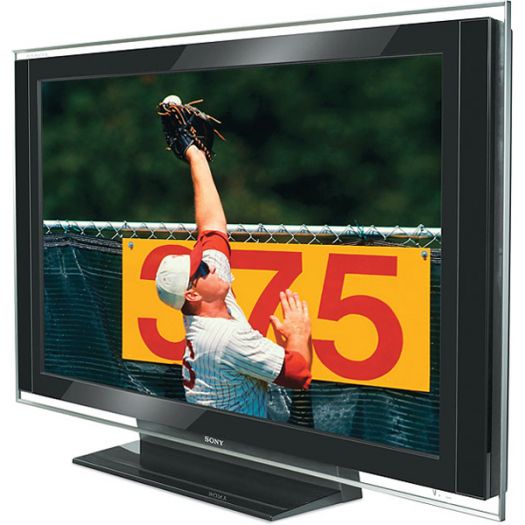 Not sure if you have one of the affected HDTVs? Check the label on the back of your HDTV to find out which model you have. It's also on your warranty card and should be on your sales receipt (you keep those, right?).
"We know our customers choose Sony based in large part to the trust associated with our brand and the products and services we so strongly stand behind," said Brian Siegel, Sony's VP of TV. "We will not take our customers' trust for granted and are committed to addressing this issue proactively."
For More Information:
Big Picture Big Sound – Home Theater, HDTV, Movie Reviews