We know a lot of people that are hoping to see a shiny new HDTV under the tree this year. However, despite what retailers list in those holiday circulars, HDTVs aren't always at the top of everyone's shopping list. After all, giving the gift of HD isn't all that easy — or cheap.
So no matter how good the people on your list have been this year, getting someone a new HDTV may be slightly out of your price range. Well, Amazon is hoping to change all of that.
The online retailer wants to make that nice sentiment into a reality, offering up a slew of HDTVs for under $ 500 each. Yes, that means you may actually be able to give an HDTV this year, or maybe even a few. It's a Christmas miracle!
At last look, Amazon was offering a total of 21 models. This selection includes sizes ranging from 19 to 43 inches, with resolutions up to 1080p, and all under $ 500. In addition to the discounts, each of these TVs includes free shipping, free 30-day returns, and Amazon's TV Low Price Guarantee. Check out the full list of what's available: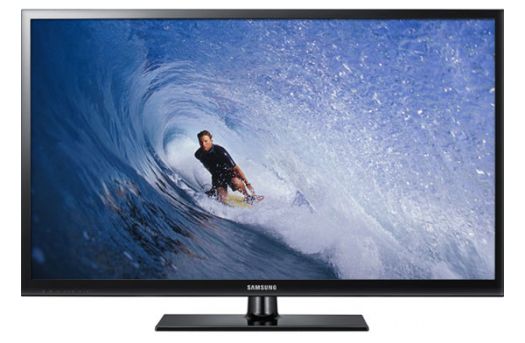 Samsung's PN43D450 offers 42 inches of pretty plasma, with a 720p resolution and two HDMI inputs.
One of the available models is LG's 42-inch 42LV4400 1080p LED HDTV. This TV typically sells for $ 799.99. However, the sale price is just $ 499.99, making it a very nice deal on a very nice set. This 42-incher includes a full 1080p HD image, as well as TruMotion 120Hz technology to help display crystal-clear images. Other features include LG's LED technology for bright, energy-efficient images, a USB port, and three HDMI inputs. Find out more about this model on Amazon's 42LV4400 product page:
For something slightly larger, there's Samsung's 43-inch PN43D450 720p Plasma HDTV. This offers up an extra inch of disagonal screen size over the above LG, via Samsung's Plasma Plus One Design. Size matters, people! Plasma may matter as well, if you're into those deep black levels and rich color saturation, and this 43-incher offers that with a native 1024 x 768 resolution, 600Hz subfield motion technology, SRS TheaterSound, a USB port, two HDMI inputs, two HD component inputs, and a PC Audio input. Find out more about this model on Amazon: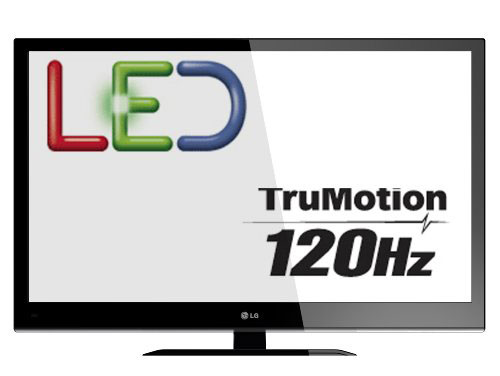 LG's 42-inch 42LV4400 offers a full 1080p HD image, LED technology and three HDMI inputs.
Last, but certainly very popular, is the TCL L32HDF11TA 32-Inch 720p LCD HDTV. This smaller brand has made quite a big name for itself, offering this 32-inch HDTV for just $ 249.99. That price also includes free shipping, as well as a 1366 x 768 pixel resolution and 178-degree viewing angles. There's also a ton of input options, including one rear composite, three HDMI (two rear and one side), one rear component video, one rear RF cable/antenna input, one rear PC video, one rear PC audio, and a side USB 2.0 port. Find out more about this popular little set on Amazon's product page:
Check out Amazon's full list of HDTVs under $ 500 (linked above) to see what other sizes, brands and models are available. However, you'd better do it soon if you want to see one of these under the tree this year!  Don't forget that Amazon offers free shipping on virtually all TVs, a 14-day price match policy and free return shipping.
Also Check Out:
Please note: all deals posted on Big Picture Big Sound are current as of the posting date and time. These deals are frequently time- or stock-limited and generally do not last. Final pricing and stock are determined by the individual deal provider, not by Big Picture Big Sound so you will need to click through on the offer link to see if it is still available. Through our affiliate relationships with many online vendors, Big Picture Big Sound may earn a small commission on any referred sale.
Big Picture Big Sound – Home Theater, HDTV, Movie Reviews